Google News Showcase launches in Romania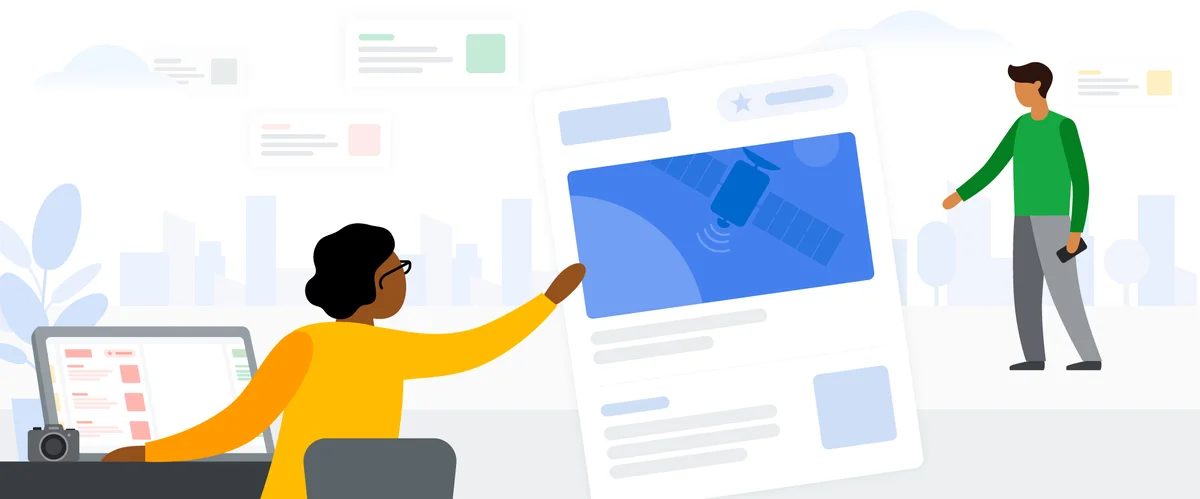 Journalists and news publishers play a key role in helping us understand important topics as they unfold. Access to trustworthy information is important to all of us, and at Google we're dedicated to supporting the reporters and publishers who work tirelessly to deliver us news.
Through Google News, Top Stories on Search and more, we help people find links to stories, and help publishers find readers. Beyond this, we invest in products, funding and programs to support the news industry with the Google News Initiative. That includes supporting 16 Romanian publishers through the Digital News Innovation Fund with 1.8M EUR in funding and providing emergency financial support to more than 50 publishers through the Journalism Emergency Relief Fund during the COVID-19 pandemic. Since 2015, we've also provided training to close to 900 journalists in Romania to help them research, verify and visualize their stories.
Today we're announcing our latest initiative to support journalism in Romania by rolling out Google News Showcase, our product and licensing program for news publishers.
Google has signed partnerships with 16 national Romanian publications, including broadcasters and newswires, which provide important news coverage to people all over the country. The titles include Adevarul.ro, Agerpres, Descopera.ro, Digi24, Edupedu.ro, G4Media.ro, Gandul, HotNews.ro, iDevice, Mobilissimo.ro, News.ro, Profit.ro, Newsweek, StartupCafe.ro, StirileProTV.ro and Wall-Street.ro. We'll continue to work with other news partners in the country to add more content in the future.
An example of how News Showcase can look for some of our partners in Romania.
With this new experience, we give publishers a variety of News Showcase panel templates to use to give additional context to stories and add related articles, timelines and more. The panels give news publishers more direct control of their presentation and branding, helping them be more visible to their dedicated readers and to those who are just discovering them.
News Showcase panels can appear on Google News and Discover, and direct readers to the full articles on publishers' websites, helping them deepen their relationships with readers. In addition to the revenue that comes directly from these more engaged readers, participating publishers will receive monthly licensing payments from Google.
"We are glad to sign this partnership for Google News Showcase as a new way to deliver trustworthy, fact-checked and original content to the public," says Andrei Bereanda, Head of Digital, ProTV, the Romanian television station whose news website stirileprotv.ro offers national and global news. "ProTV Digital salutes and encourages any type of investment in quality mass media and we remain dedicated to helping readers and viewers get verified information easily and clearly, and on as many platforms as possible. Investing in trustworthy information for the general public is one of the best long-term investments in this day and age."
"We are delighted to share our expertise and editorial voice through a modern visual experience such as Google News Showcase," says Alina Gheorghiescu, Digital Marketing Manager, Wall-Street, a national business news company. "Wall-Street.ro is glad to be part of this product launch in Romania and proud to be selected as one of the first Romanian news outlets to deliver our quality content daily. We expect Google News Showcase to drive high-value traffic directly to our website, increase engagement with our users and help us develop a closer connection with our readers."
Since we launched News Showcase in October 2020, we've signed deals with more than 1,500 news publications around the world and have launched in 16 countries: India, Japan, Germany, Portugal, Brazil, Austria, the U.K., Australia, Czechia, Italy, Colombia, Argentina, Canada, Ireland, Slovakia, Poland and now Romania, bringing more in-depth, essential news coverage to Google News and Discover users.
An example of how News Showcase panels will look with some of our partners in Romania.
"We are very happy to use News Showcase for two editorial projects: Hotnews.ro, our flagship news website, and StartupCafe.ro, the entrepreneurial education website," says Clarice Dinu, editor-in-chief of Hotnews, a nationwide online media publisher. "Although the websites are different in terms of traffic and audience, we found the idea of using a dedicated news distribution channel — Google News — on mobile devices to deliver certain stories curated by our daily incharge editors very useful."
Google News Showcase is one of the many ways we invest in journalism, continuing years of support through our products and programs to help people access diverse information and enable publishers to thrive in a digital world.