Google at 25: By the numbers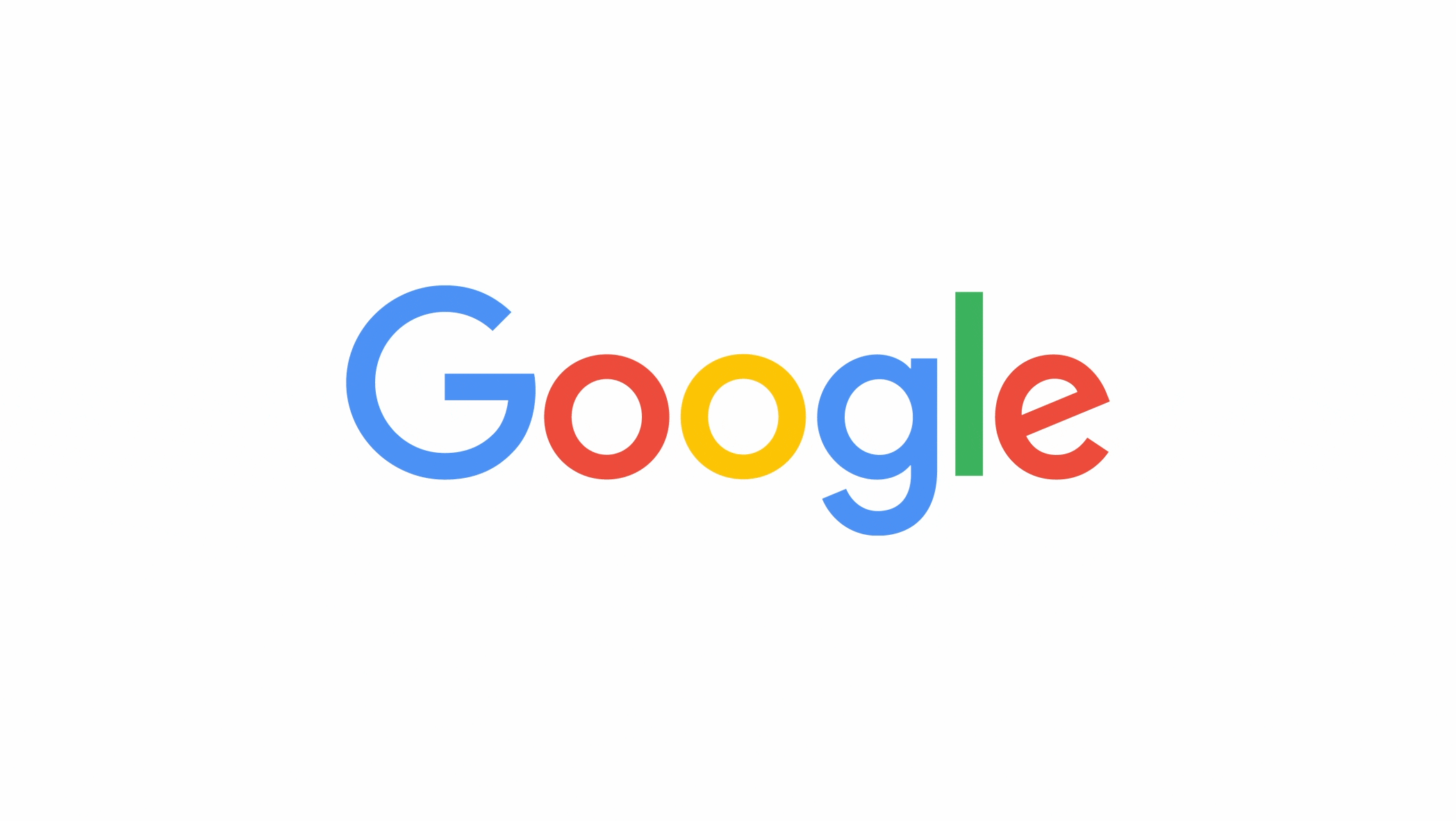 When Google launched in 1998, our ambition was to create a search engine that would help people make sense of the information they find online — and that's still true today. But over the past 25 years, Google has become more than a search engine: Today we map the world, bring AI into everyday tools and help people gain skills in digital careers, among other things.
For our 25th birthday, we're taking a look at Google by the numbers (25 of 'em, to be exact) to reflect on our origins and see how far we've come.
A googol
A one with 100 zeroes — and also, the inspiration for our name.
0
The 100-trillionth digit of pi, which a Google researcher discovered in 2022.
Go deeper: Thanks to advances in cloud computing, in 2022 a Google researcher broke her own record of reaching new digits of pi. To do this, Emma Haruka Iwao used a computer program run on Google Cloud to process this data as quickly as possible — and it found the 100-trillionth digit at a new, speedy record of 157 days. To put 100 trillion digits in perspective, just know that 100 trillion inches of pie crust can stretch from the earth to the moon and back roughly 3,304 times.
70 billion
The average number of daily views on YouTube Shorts, as of this month.
250,000
How many patients globally our ARDA tool has screened for diabetic retinopathy, a leading cause of preventable blindness.
Go deeper: Diabetes is a growing issue globally, and because there aren't enough vision experts in certain parts of the world, related complications like diabetic retinopathy can go undiagnosed and untreated. Together with Verily, we set out to see if we could train an AI model that could identify diabetic retinopathy. The result was ARDA, or Automated Retinal Disease Assessment, which has been found to perform on par with eyecare doctors in screening for the condition.
70%
How many generative AI unicorns are Google Cloud customers.

Go deeper: A "unicorn" in this sense is a startup with a value of over $1 billion.
12 billion
The number of visual searches conducted using Google Lens every month.
5,000+
How many Google Doodles we've created.

Go deeper: In addition to the more than 5,000 Doodles we've created in-house at Google, the team receives around 7,000 submissions from Googlers as well as users (including Doodle for Google participants!) every year. There's a public archive where you can see every Doodle we've ever published and learn more about them and the artists who created them.
8.5 million
The concurrent viewers of India's moon landing on the Indian Space Research Organization's main YouTube channel — the most-viewed livestream on YouTube ever.

Go deeper: On August 23, 2023, India's Chandrayaan-3 spacecraft landed on the south pole of the moon, making India the fourth country to land on the moon and the first to land on its south pole. While on the moon, the Chandrayaan-3 will collect and analyze data about the lunar environment.
30
The maximum number of seconds you have to unsend an email in Gmail.
Go deeper: Accidentally sent an email with a glaring typo in it? Just press unsend! You can customize your unsend email window by heading to settings — unsend time lengths include 5, 10, 20 and 30 seconds.
500+
The number of landmarks currently available in Google Maps' Immersive View.
100 billion
The number of suspected spam messages Android protected users from in the past year, thanks to AI.

Go deeper: When spam protection is turned on, Messages by Google uses machine learning models that can detect known spam patterns — and it does this without sharing the content of your messages to Google servers unless you actively report a message as spam. Even when you aren't connected to data, spam protection works. The more users report messages as spam, the smarter this AI gets — and the less spam you get.
1.5x
How much more energy efficient Google data centers are compared to typical data centers.

Go deeper: Data centers are the spaces full of supercomputers that power everything Google does — Maps, Search, Bard, you name it! Like a laptop, data centers generate heat when they're working and need to be cooled down, so we've worked on finding climate-conscious methods for cooling our data centers while also making them more efficient. For example, we found that water-cooled data centers use about 10% less energy and emit roughly 10% fewer carbon emissions than air-cooled data centers. In 2021, water cooling helped us reduce our data centers' energy-related carbon footprint by 300,000 tons of carbon. Our data centers deliver three times more computing power for the same amount of electrical power than they did five years ago.
10 million+
The number of miles we've mapped with the Street View car — enough to circle the world more than 400 times.

Go deeper: We've also used tricycles, sheep, snowmobiles and camels to capture Street View imagery around the world.
10 million
The number of cells a Google Sheet can contain (in case you're wondering, that's 18,278 columns).
20+
How many coding languages Bard knows.

Go deeper: That list includes Python, JavaScript, C++, Java, R, SQL, C, Go, Swift and Kotlin — but Bard is always learning new languages, so this number will grow!
133
The number of languages Google Translate supports.

Go deeper: Advances in AI and machine learning have helped make this possible. Some languages are "under-resourced," meaning it's hard to find high-quality datasets to train our systems to accurately offer translations for these languages. In 2022, we had a breakthrough: For the first time, we added 24 languages to Translate using Zero-Shot Machine Translation, which is where a machine learning model learns how to translate something with no language-specific translation examples. And while AI was a big part of this achievement, our partnership with native speakers to create parameters and verify data was also crucial; when they evaluated the results, they found that the majority of the translations were high quality.
1.7 billion
The number of photos edited in Google Photos every month.
200
How many estimated years of typing Search's autocomplete saves per day.

Go deeper: When you start typing in the Search bar, autocomplete helps you out by immediately predicting queries. We estimate that autocomplete reduces typing in Search by about 25% — which calculates to roughly 200 years of typing time saved per day.
30x
How far Pixel 7 Pro's Super Res Zoom can, well, zoom.

Go deeper: Curious how all that zoom fits into a Pixel without a giant lens sticking out of it? Engineers and designers worked together to stack lenses and mirrors sideways across the smartphone — creating the characteristic Pixel feature known as the camera bar.
500,000
How many people have completed a Google Career Certificate globally.

Go deeper: Google Career Certificates are flexible online training programs designed to train people in high-demand jobs. There are programs across careers, including data analytics, IT support and UX design. Our latest Career Certificate is in cybersecurity.
10-15
How many seconds you can whistle or hum when using hum to search. (And no, you don't have to have perfect pitch to use the feature.)
1.2 million
The metric tons of carbon emissions that eco-friendly routing on Google Maps is estimated to have helped prevent, as of the end of 2022. That's equivalent to taking approximately 250,000 fuel-based cars off the road for a year.
Go deeper: Eco-friendly routing on Maps lets you choose a more fuel-efficient route. Google Flights helps you make eco-conscious decisions when flying, too. 99% of Google Flights itineraries include carbon emissions estimates.
7 million+
How many people have enrolled in Fitbit's irregular Heart Rhythm Notifications since it launched in 2022.

Go deeper: This feature assesses your heart rhythm and notifies you if there is anything that might be suggestive of atrial fibrillation, or AFib, a type of irregular heartbeat. More than 126,000 "signs of AFib" notifications have been sent to date. Fitbit also has a Body Response feature available for Sense 2 that can track your stress.
15
The number of Google products that each serve more than half a billion people and businesses. And six of those products serve over 2 billion users each.
∞
The number of Chrome tabs you can open — that's right, the limit does not exist! (Depending on your device's memory, of course.) And when you hit 100 tabs on mobile, you'll even find a little something to smile about… :D.
More from this Collection
25 years of Google — and a look at what's ahead
As we celebrate our birthday, here's a look back at how our products have evolved over the past 25 years — and how our search for answers will drive even more progress over the next quarter century.
View all 10 articles