New ways to customize Chrome on your desktop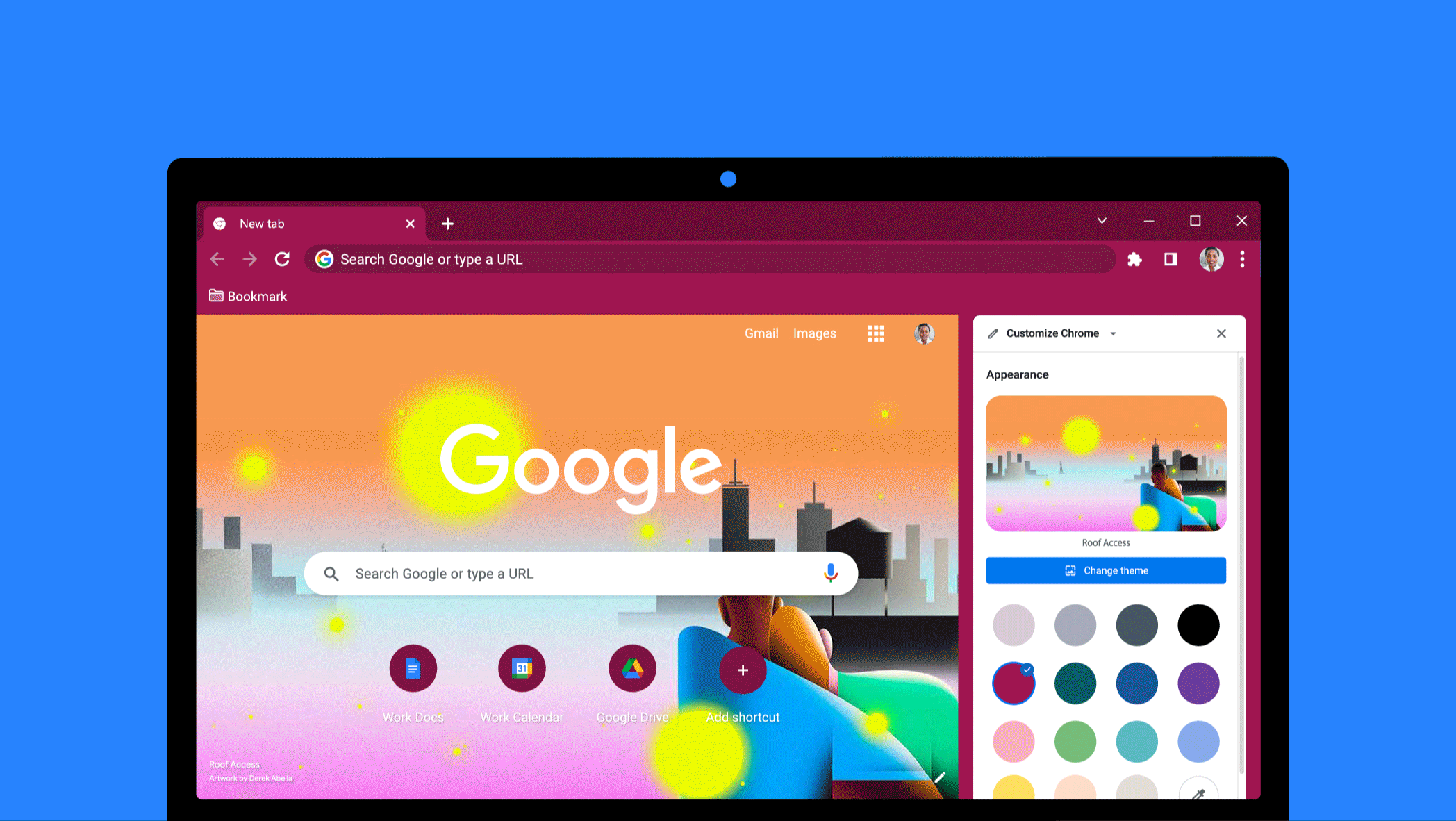 Looking for more ways to make Chrome your own? With the latest updates to Chrome on desktop, it's easier than ever to personalize the look and feel of your browser — exactly how you want it.
Here's a closer look at the ways you can customize Chrome to make it yours.
Customize your settings directly from the side panel
You can test out different colors, themes and settings in real time by opening a new tab in Chrome and clicking the "Customize Chrome" icon in the bottom right corner. A new side panel will open with the available customization features. Here, you can experiment with different features and easily see how they will show up on your New Tab page as you make changes. And don't worry about saving your work — our new side panel remembers your customization edits as you go.
Choose from unique images and background categories
We have hundreds of images across different categories you can easily browse from the side panel by clicking "Change theme." From categories like "Landscapes" to "Seascapes," you'll find countless images where you can pick the perfect option for you.
If you have trouble picking just one image, you can enjoy a rotating background by clicking on any theme collection and turning on the "Refresh daily" toggle. Or, if you use Profiles to keep your work and personal accounts separate, try giving each Profile a distinct background and color to differentiate between them.
While you're here, check out our special artist collections commissioned by Asian & Pacific Islander, LGBTQ+, Latino, Black and Native American artists. And be on the lookout for new artist collections coming this year.
Mix and match colors with your theme
You can also customize your theme with different colors. Start by picking a theme and watch your browser adjust its color to match it. If the color isn't your style, you can always pick a different one on the overview page to get it just right.
With so many ways to customize Chrome, we're here to help you find the perfect look.