Devices & Services
10 things to know about Pixel Slate and Pixel Slate Keyboard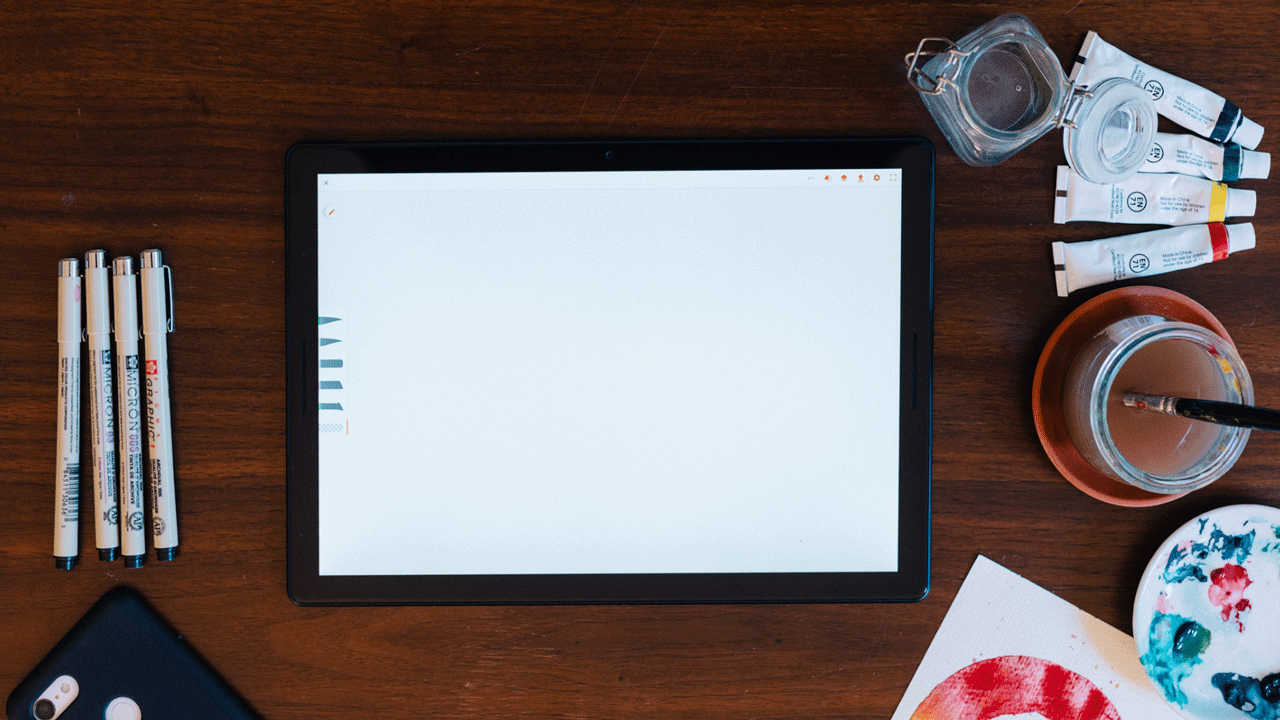 Earlier this fall, Pixel Slate became one of the newest members of the Made by Google family. Powered by Chrome OS, it's just as handy for getting work done as it is for playing games or watching TV. Plus it has a long-lasting battery, so it can keep up while you're on the go. Now that Pixel Slate is available for purchase, here are 10 things to know: :
1. Comfortably handheld. Weighing in at 1.6 lbs and 7 mm thin, Pixel Slate has a slim profile and its curved glass makes it easy to hold.
2. Just add popcorn. Our all-new Molecular DisplayTM delivers a sharp picture and pairs with dual front firing speakers to ensure you'll always have the best seat in the house. Whether you're leaning back with your favorites on YouTubeTV or playing Roblox, Pixel Slate gives you a viewing and gaming experience you'll love.
3. Work from anywhere. Pixel Slate helps you get more done with multitasking features like split screen and draggable tabs. And when you attach a keyboard, mouse and external monitor, you'll have a familiar workstation experience with a fully capable desktop UI. We've even put our machine learning smarts to provide app suggestions based on your usage habits.
4. Safety first. You'll get automatic security updates with Chrome OS when you're online, and Pixel Slate is built with multiple layers of security, including the Titan™ C security chip, to keep your information protected and hardware tamper-resistant.
5. Party in the front, party in the back. Pixel Slate has a camera on both sides—one in the front for talking with family and friends on Google Duo or your favorite video chat app and one in the back to snap pictures of what's around you (even in Portrait Mode!). 
6. Need some help? There's a Google Assistant key on Pixel Slate Keyboard so you can access the Assistant at any time. Or, just say "Hey Google" to send a quick email, create a new list, or get the details of your next calendar event. And with Pixelbook Pen, you can simply press and hold the button on the pen and circle text or images on your screen to get more information or take action.


7. Even more app-ealing. Pixel Slate supports Google Play, so you can use all your favorite Android apps, both online and offline. Download Netflix to watch your favorite show during your commute or fill out a form with the newly optimized Adobe Acrobat and your Adobe subscription.
8. Just your type. When you connect your Pixel Slate with Pixel Slate Keyboard (sold separately), you can get serious work done with a folio that doubles as a case. Pixel Slate Keyboard gives you a laptop setup with backlit Hush KeysTM that let you type extra quietly. You can even adjust the keyboard any way you want making Pixel Slate great to use on a desk or even in entertainment mode on your next flight. And if you prefer a Bluetooth connected, traditional notebook feel, the Brydge Keyboard is a great alternative.
9. Now anyone can read your handwriting. Use a Pixelbook Pen to jot down notes on Pixel Slate's screen, and it'll use Google AI to automatically transcribe your handwriting into typed notes.
10. Works well with others. Connect your Pixel phone to Pixel Slate to send and receive texts on either device or continue reading an article if you switch screens. You can even use instant tether to make sure that wherever your Pixel phone gets internet, your Pixel Slate will too. Both devices use industry standard USB-C for charging and if you need a bigger screen, you can play videos or extend your display to a TV using Chromecast.