Devices & Services
The Google Store is coming to Brooklyn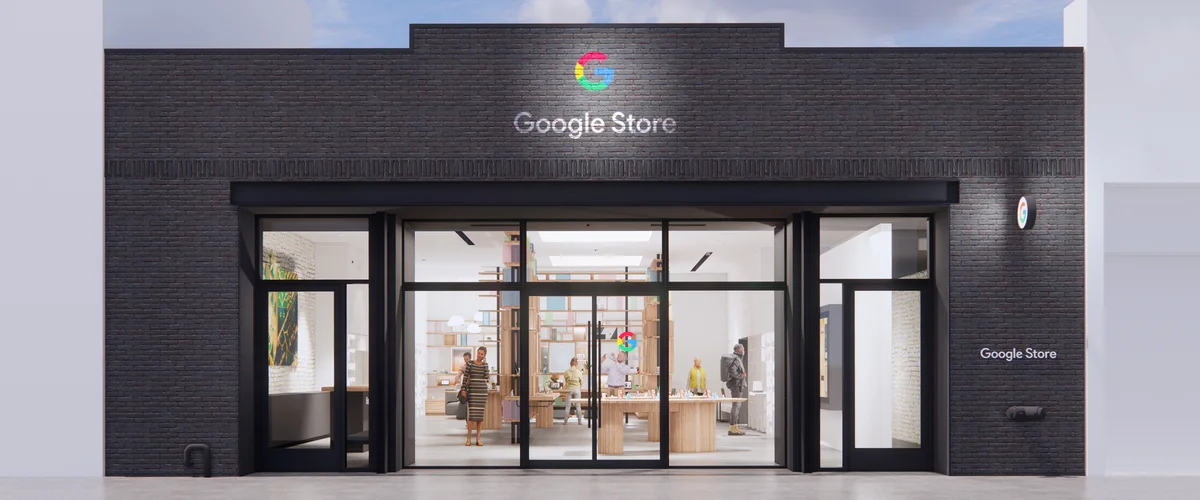 A year ago, we opened the doors to Google's first-ever physical retail store in New York City. Since opening this flagship store in the iconic Chelsea neighborhood, we've heard how useful it is to try out our products in person — like giving the Pixel 6 Pro a spin or listening to a YouTube playlist on Nest Audio. Now, we're bringing this experience to even more New Yorkers.
Today, we're announcing our plans to open our second physical store in Williamsburg, Brooklyn. The Google Store Williamsburg will be the first of our "neighborhood stores," offering similar hands-on experiences with our products and services as our flagship store, but in a more intimate setting that celebrates the unique neighborhood we're in. We'll start welcoming customers to our new location at 134 N 6th Street on June 16.
Inside our first neighborhood store
As soon as you walk through the door at the Google Store Williamsburg, you'll find an installation by Brooklyn-based artist Olalekan Jeyifous, whose work examines the relationships between architecture, community and the environment. We'll also host local events to celebrate Brooklyn, like guided walks around the neighborhood where you can try out Pixel photography features.
Underneath the installation, you'll find our Here to Help desk. Our Chelsea flagship store visitors have told us they appreciate getting support, like Pixel phone repairs, directly from Google experts — so we're bringing this to the Google Store Williamsburg, too.
You'll also get the chance to picture everyday life with our products through interactive displays that show how our hardware and services work together. For example, you can explore Google Fi phone plans, discover which Pixel color best suits your personality or learn what goes into making our phone cases more sustainable. Meanwhile, kick back and relax on our couches to imagine what it would be like to use Google products at home — an area that will also serve as a space for local events and workshops.
And just like at our flagship store, you'll be able to easily find a product at the Grab & Go wall or pick up a pre-order that you placed with the Google Store online. No matter what your reason is for stopping by, we'll help you find what you need.
Feedback plays a big role in improving our stores, and we'll keep listening to make sure you get the most helpful shopping experience — from Manhattan to Brooklyn. We look forward to welcoming you to the Google Store Williamsburg in June!