Before fireworks, people hit the road and fly the skies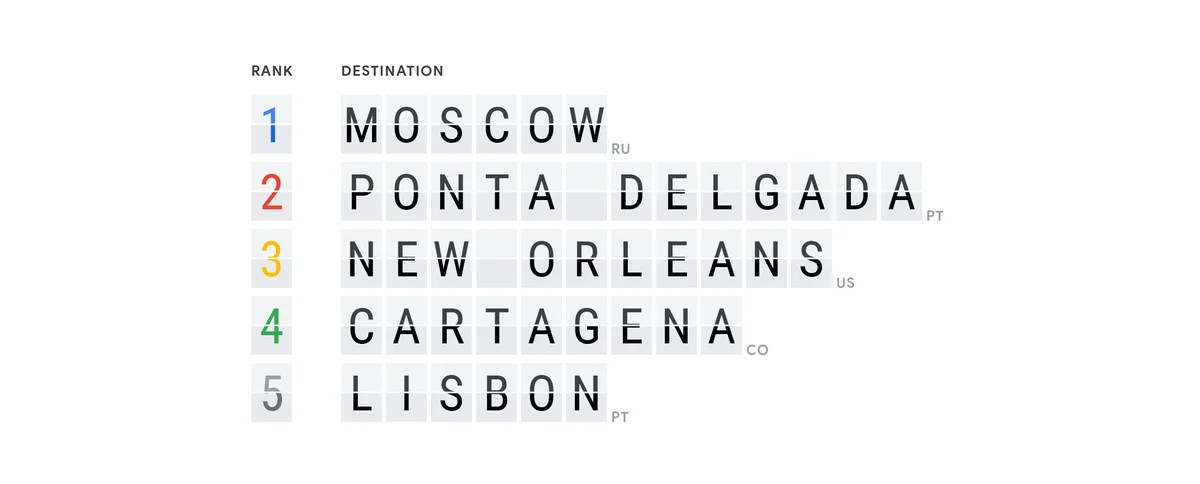 As World Cup fans stayed glued to the TV, people in the U.S. geared up for a holiday and commemorated the life of an icon in music. Here's a look at a few of the trending searches this week, with data from the Google News Lab.
Get outta town
4th of July is coming up in the U.S., and people are skipping town. According to Google Flights data, several of the top trending destinations for 4th of July travel are outside the United States: Moscow, Russia; Ponta Delgada, Portugal; New Orleans, Louisiana; Cartagena, Colombia; and Lisbon, Portugal are at the top of the list. For people who are traveling by car instead of airplane, Google Maps data can tell you the best time to hit the road (and when the traffic will peak), according to your city.
A Justice retires
Upon Supreme Court Justice Anthony Kennedy's surprise retirement announcement, people searched to find out why Justice Kennedy was retiring, as well as for his letter to the President sharing the news. The top related search however was for Brett Kavanaugh, a former clerk for Justice Kennedy, and rumored key contender to fill his role.
The Father of the King
Two days after the ninth anniversary of Michael Jackson's passing, news of family patriarch Joe Jackson's death inspired a wave of searches for a family that defined American music. Jackson, who initially served as manager of the Jackson 5, had never been more searched than the late King of Pop until this week. When people searched for Michael Jackson's iconic music this week, the top three songs in the Search charts were "Billie Jean," "Bad," and—in number 1—"Thriller."
The field narrows to 16
In World Cup news this week, Iceland's fairytale run came to an end and Germany got the boot, causing people to search, "Will Joachim Löw resign?" In the U.S., however, the top search on Löw was inspired by that pesky umlaut: how do you pronounce his name? And bringing it Home(r) with the final query: the unearthing of a possibly prophetic "Simpsons" episode featuring Mexico vs. Portugal led people ask, "How do The Simpsons predict the future?"
Top of the muffin to you!
Searches for "muffin top" went up in Search this week, and not because people are working on their summer bods. McDonald's announced that the muffin top will now be a part of their breakfast menu, and thought it came in behind "biscuit" and "burrito" in the list of top-searched  McDonald's breakfast menu items, search interest "mcdonalds muffin top" heated up by 2,850 percent.