Icebergs, Goldfish and water on Mars: searches that floated to the top this week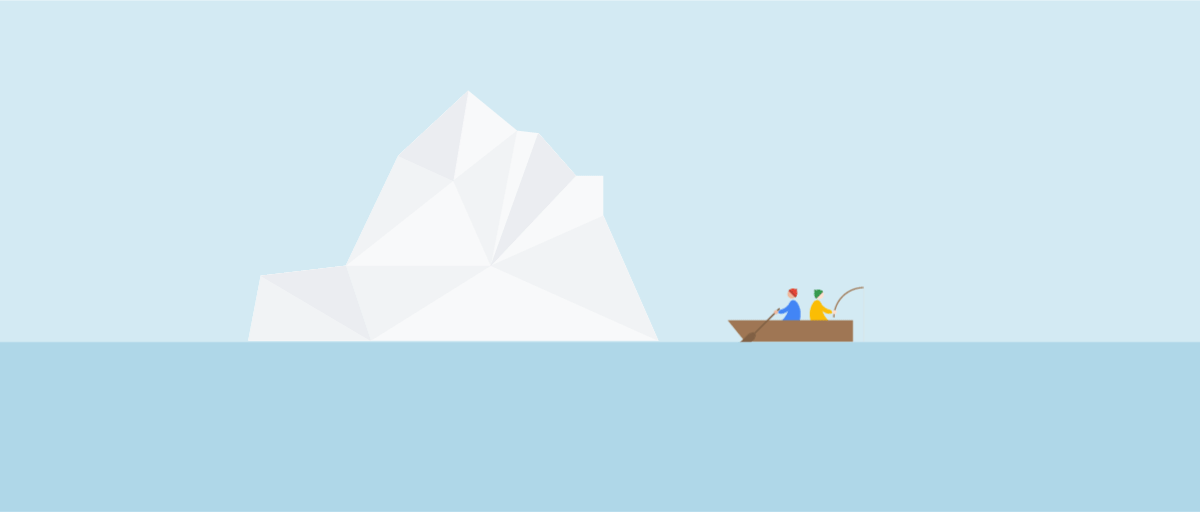 Whether your town's new neighbor turned out to be a bit icy, or your usual afternoon snack was disrupted by an unexpected recall, this week was full of surprises. Here are a few of the top search trends from this week, with data from the Google News Lab.
We'll never let go
An 11 million-ton iceberg has parked itself outside a fishing village in Western Greenland, causing search interest in "Greenland iceberg" to float 190 percent higher than the commonly-searched "Titanic iceberg." This icy mountain has stirred up the most search interest in New Zealand, Canada and Australia.
Oh my Mars
For years, scientists have been thirsty to find life on Mars, and—at long last—a lake of liquid water was detected this week. The discovery prompted a 4,000 percent increase in searches for "frozen lake on mars" as well as questions like, "What does water on Mars mean?" and "Is the water found on Mars salt water?" Search usually revolves around the sun, but this week Mars interrupted its orbit with a 95 percent bump in search interest.  
Snack time
This week, more than 3 million packages of Goldfish and 16+ varieties of Ritz Cracker products are being recalled over the possible salmonella contamination of whey powder. Salty snack lovers are wondering, "Are Goldfish crackers bad for you?" "Is it OK to eat Goldfish?" and the question that's been on my mind for years, "Why do rainbow Goldfish taste different?" Of the top "food recall" related searches this year, Goldfish and Ritz crackers both make the top five, joined by romaine lettuce, egg and Spam.
Who let the dogs out?
Last week, over 360 Golden retrievers met in Scotland to celebrate the breed's 150th anniversary. The breed may have been born in 1868, but these pups aren't in their golden years just yet. Labrador retriever, bulldog and pitbull are the top searched dog breeds this week (plus golden retrievers, of course). Though the meeting of the retrievers happened in Scotland, the U.S. and Canada were the countries with the most searches for "golden retrievers."
No freestyle for a while
You probably know that Ryan Lochte is a 12-time Olympian, but you may also be wondering "What did Ryan Lochte do?" (a top-searched question this week). Well, he posted a picture with an intravenous vitamin drip in his arm that resulted in the 1,400 percent spike in searches for "ryan lochte photo." Because of the photo, he was found in violation of anti-doping rules, leading to a 14-month ban from swimming.